Microsoft Certified Partner
From desktop software to server operating systems to Internet applications, our Microsoft certified engineers have demonstrated hands-on expertise supporting Microsoft technologies. As a Microsoft Gold Certified Partner and Small Business Specialist, we have the experience and credentials necessary to handle the technical challenges of your organization.

Cisco Certified Partner
When it comes to network infrastructure, wireless LANs and security, our Cisco certified technical staff can ensure that your network's traffic runs on Cisco hardware designed to ensure performance, reliability and security.

Dell Certified Partner
We proudly sell and support Dell notebooks, desktops, servers and peripherals. AssureTech is a leading provider of Dell support services.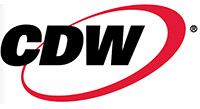 CDW Partner
We proudly sell and support CDW technology, the trusted experts in online or offsite data backup for small, medium, and large businesses.
Kaseya Partner
Kaseya provides our team with another comprehensive tool set of revenue-generating solutions for our customers to enable them to grow their business.